About Injection Molding Machine Operator Apprentice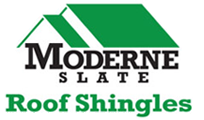 Moderne Slate roofing brings together the ultimate in extrusion/injection molding, as well as a truly unique design approach… combining traditional slate elegance with the astounding durability of recycled plastic composites. The resulting shingles are UV protected, color fast, available with custom-designed snow guards, shed snow and resist microbial growth.
Moderne Slate is looking for an Injection Molding Machine Operator Apprentice. This would be a full-time paid one (1) year apprenticeship that will result in a certification recognized by the Department of Labor. Wage increases after six (6) months of satisfactory work and an additional wage increase at the completion of the apprenticeship.
Qualified candidates must have the following characteristics/skills:
ability to perform simple welding duties
mechanically inclined
decent with numbers
aware of surroundings
works well on a team
timely
excellent work ethic
able to handle physical work at times
fast paced environment
prefer candidate to reside in area
This position works 7:00am – 5:30pm Monday – Thursday.